Marine Lubricants Testing
Ships, Vessels and Maritime Industry require their systems to run efficiently and seamlessly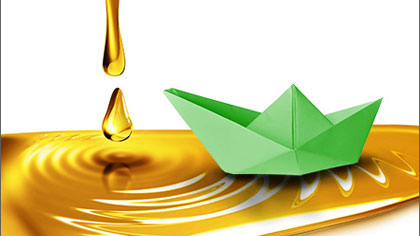 Ships, vessels, offshore platforms, rigs, oil exploration units, deep water drilling units, subsea units have to work under demanding conditions, exposed to constantly high-pressure wind, sea, temperature and other harmful factors. Effective monitoring of lube oil allows maintenance to be scheduled efficiently, minimising the risk of damage to expensive plants and avoiding unscheduled downtime and maintenance and for reliability.
In such harsh conditions, the lubricants and oils which are used in the process are exposed to high temperature, pressure, sea and fresh water contamination, soot formation, oxidation and depletion of additives.
Thus it is crucial to have a reliable Marine Lubricant Testing for your valuable equipment and machinery which ensures reliability and is an important tool for predictive maintenance of the following machinery:
Main Engines
Aux Engines
Compressors
Stern Tubes
Winch
Hydraulic Systems
Deck Machinery
Steering Gear
Hose Handling Crane
By using ATLAS to routinely check the physical and chemical characteristics and test the condition of your lubricating oils, you receive valuable a comprehensive report on the condition of the lubricating oil and the operating health of their machinery. We develop individual testing programs to meet your needs and ensure sample collection, shipping, testing and reporting is quick, efficient and cost-effective.